A Printing & Marketing
Company Providing Human
Service with Tech Solutions.
for small business owners to organizations with multiple locations and departments.
Today's Print Environment
In today's print environment, clients have two options when selecting a print provider. On the one hand, you can choose a traditional company. They offer quality work and the ability to customize solutions to your specific needs. However, this type of service is expensive.

On the other hand, clients can opt for various online printing companies. They offer low rates and a decent selection of products. The downside of this option is that customer support can be slow to respond. Also, you will need to manage multiple accounts without the help of a dedicated representative, and often they don't have in store pickup.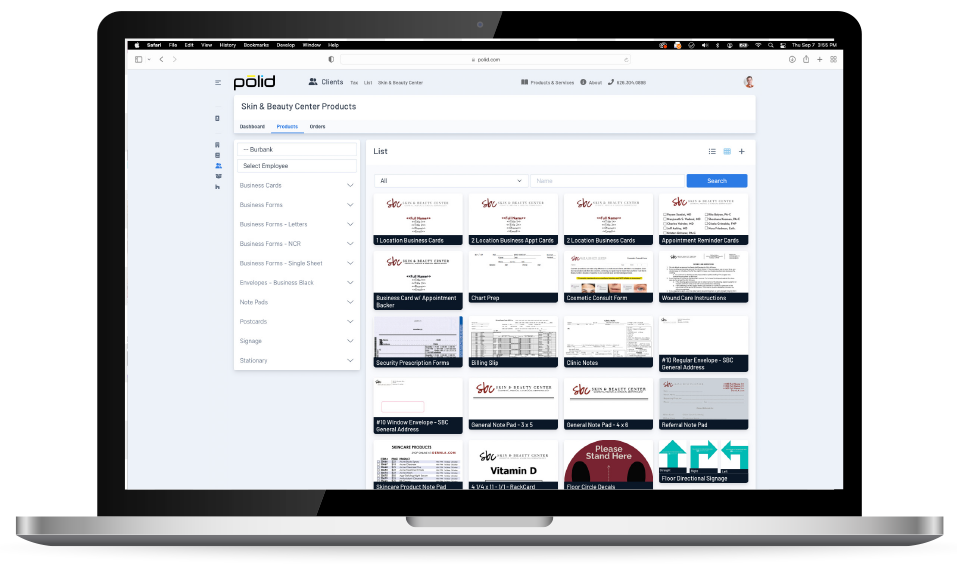 At Polid, we strive to provide our customers with the best of both worlds, which motivated us to spend the past ten years creating our proprietary web-to-print software. This website lets you purchase products directly and add them to your favorite catalog of commonly used items. Press-ready artwork pdf proofs and order history is easily accessible, so you will never lose your valuable art assets. We understand that every print order has different needs. We take the time to tailor our services and provide a straightforward way for you to create and obtain quality prints and print products, from business cards, posters, banners, sign, yard signs, labels to t shirts and promotional products. We are committed to helping you find the perfect solution for your print products and print projects, marketing materials, and design needs. We combine the latest technology in digital printing and traditional technology in Lithography, flexography, and screen printing to match your job with the right equipment for the best cost and quality combination. We are a print-first marketing agency focusing on traditional direct mail with postcards, postage stamps, and EDDM (Every Door Direct Mail). We also take pictures and product photos for restaurant menus and product catalogs.
We don't use coupon code gimmicks; we are honest with small business owners and, as a result, develop long-term relationships. We offer in store meetings and in store pickups for local clients. Turnaround times are typically 3-5 working days and do not offer same day service. We look forward to serving you, please contact us if you have any questions.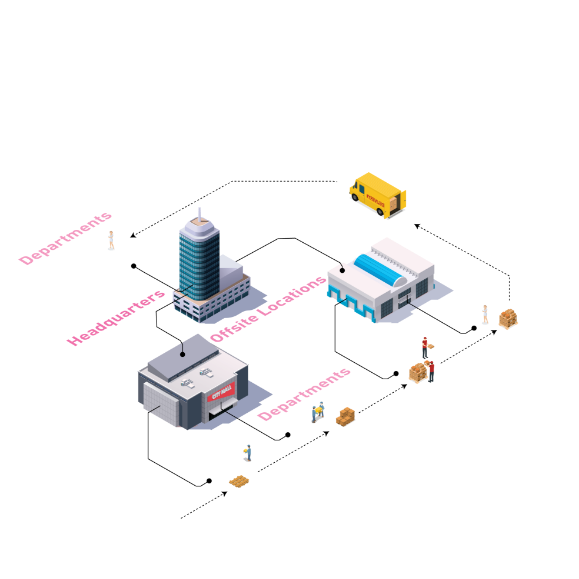 Lower Printing Cost
Monitoring orders from various departments and locations enables us to provide one delivery with multiple products. Our system accomplishes this by determines the average daily consumption of each product. It then recommends an appropriate quantity to produce for each item in a combo order. This approach not only reduces printing costs but reduces the time employees spend managing orders.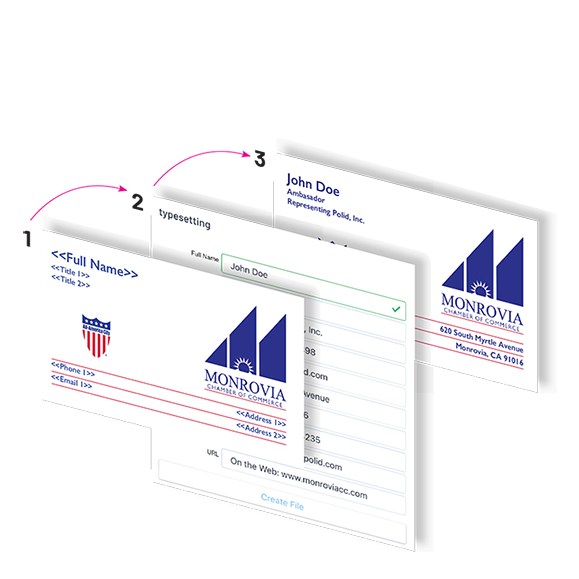 Typeset PDF Templates
1.Upload Template 2.Typeset 3.Review
Our platform features a built-in typesetting engine that enables each department to design and typeset business cards and other materials. This feature saves employees time and effort. It eliminates the need to manually manage business cards, marketing materials, business forms, and other frequently used items.