Polid, Inc is a printing and marketing company that provides human service with tech solutions for organizations with multiple locations and departments.
Clients now have two distinct options when selecting a print provider. On the one hand, you can choose a traditional company. They offer quality work and the ability to customize solutions to your specific needs. However, this type of service is expensive.
On the other hand, clients can opt for various online vendors. They offer low rates and a decent selection of products. The downside of this option is that customer support can be slow to respond. Also, you will need to manage multiple accounts without the help of a dedicated representative.
At Polid, we strive to provide our customers the best of both worlds. We understand that everyone has different needs. We take the time to tailor our services and provide you with a straightforward way of obtaining quality products. We are committed to helping you find the perfect solution for your print, marketing and design needs.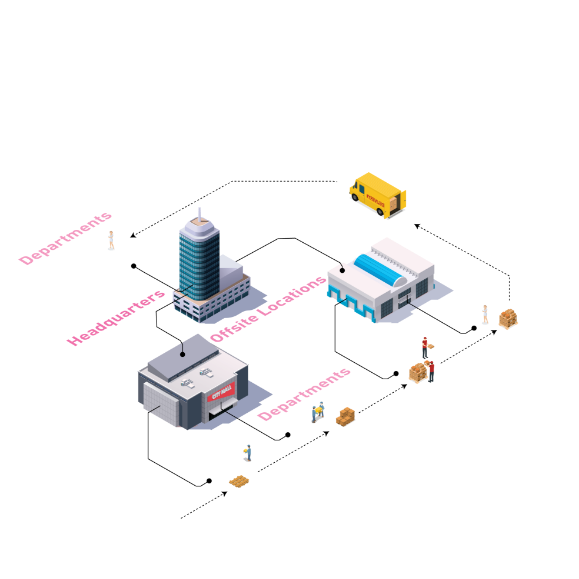 Lower Printing Cost
Monitoring orders from various departments and locations enables us to provide one delivery with multiple products. Our system accomplishes this by determines the average daily consumption of each product. It then recommends an appropriate quantity to produce for each item in a combo order. This approach not only reduces printing costs but reduces the time employees spend managing orders.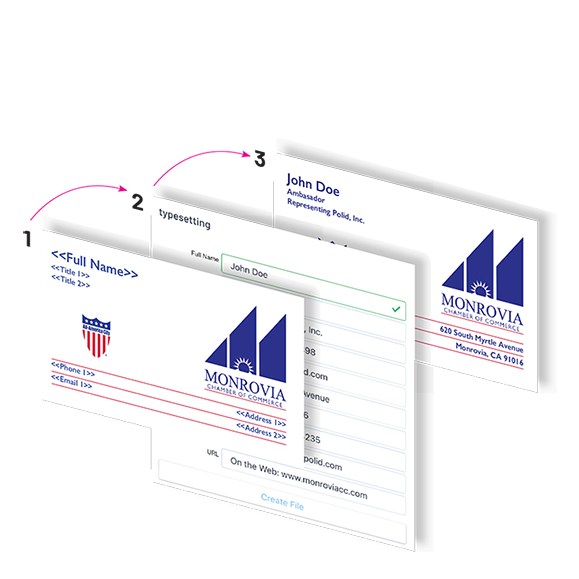 Typeset PDF Templates
1.Upload Template 2.Typeset 3.Review
Our platform features a built-in typesetting engine that enables each department to design and typeset business cards and other materials. This feature saves employees time and effort. It eliminates the need to manually manage business cards, marketing materials, business forms, and other frequently used items.